Pirate Cove will be an island based collaborative build allowing contributors to use their creativity to form their own unique island. In addition to islands, members can also opt for building a boat or ship to go around the islands. This will increase the amount of members taking part, allowing for every build and interest level. It is open to anyone and everyone who wants to give it a go. This is all about getting involved and being a part of something bigger. No experience necessary!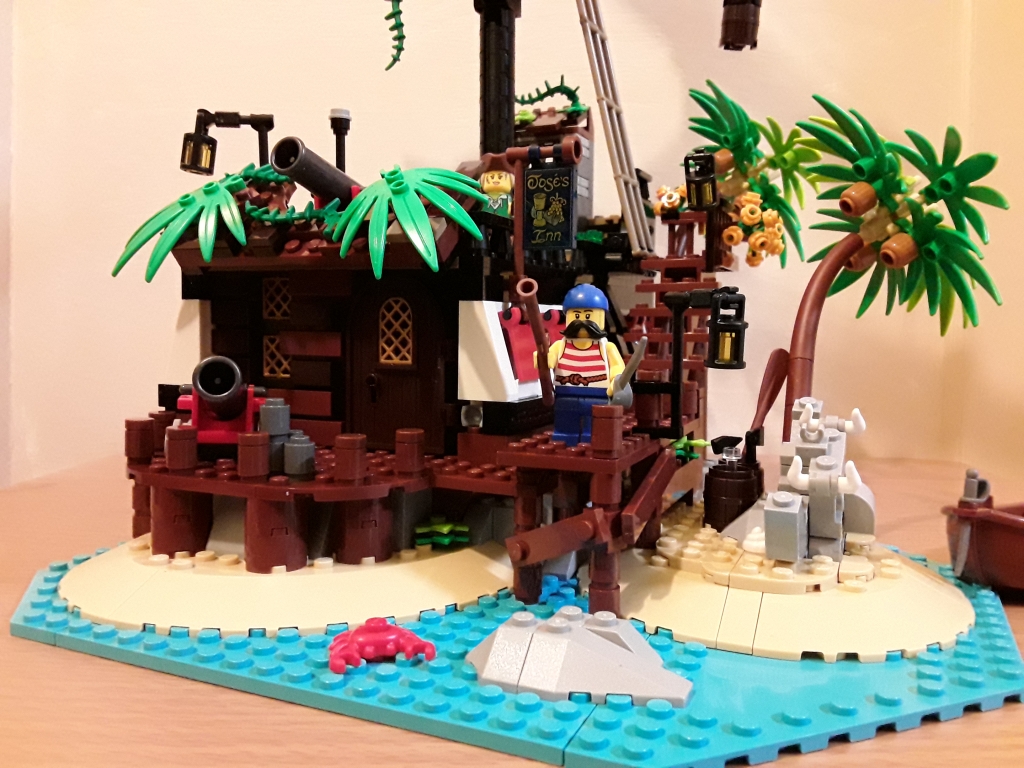 There will be a main island with several archipelagos and ships around it. While the main influence of the collaborative build is the LEGO Pirate theme from the 1990s, it will provide opportunities for members to use their imagination for islands or boats such as a Uni Kitty Island or Star Wars boat. We believe with the recent pirate minifigures in the collectable minifigures line along with recent Creator 3 in 1 sets and LEGO ideas set there will be a lot of inspiration for people across the board.
As a display, it will be a 360 display with a central island in the middle built by a group of members and the additional islands and boats around the outside creating their own mini-scenes. The entire build will be laid on top of a 'LEGO blue' table cloth to allow for easy manipulation of each model. Surrounding each boat or island will be white and trans blue studs to give the illusion of water. We imagine the entire display will be at least 12 feet square with over 50 contributions.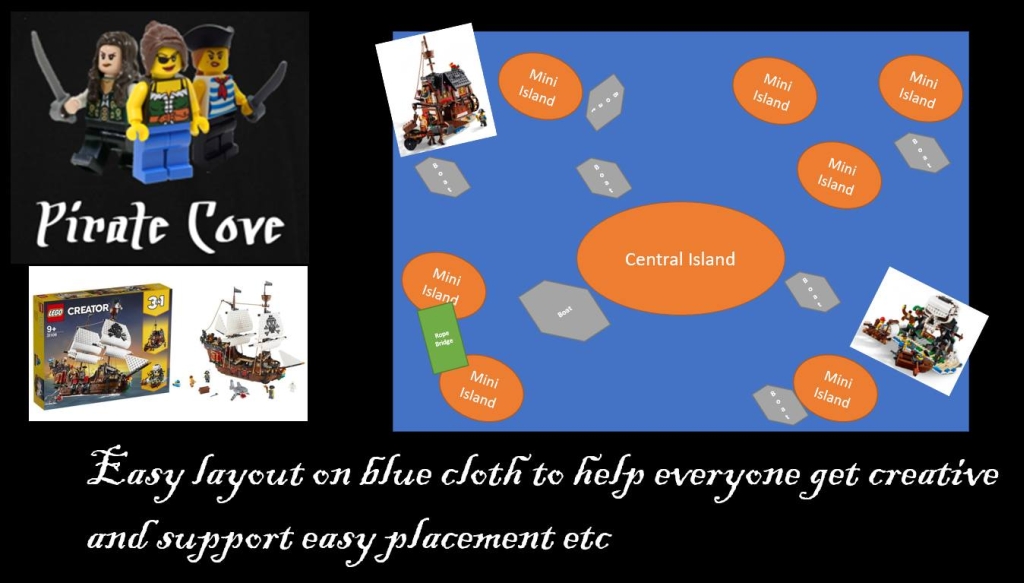 Throughout the building process, we plan to provide participants with regular ideas and inspiration as well as opportunities to take part in tutorials and workshops. We also plan to ensure there is ongoing discussion between contributors as the build evolves. Depending on circumstances these will either be in person or virtual.
We believe that this collaborative build will allow members of any age, ability or interest to get involved in a bigger project and feel a part of the wide LEGO community.