This month's online meet up was hosted by the GertLUG secretary, James and was filled with LEGO fun!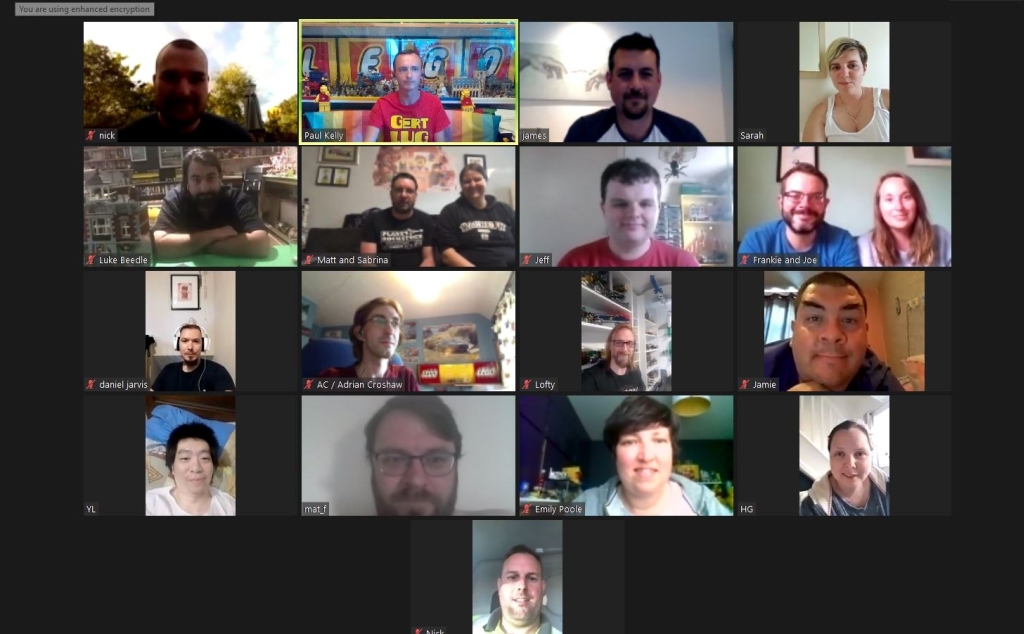 Since our recent granting of RLUG status we have had an influx of new members. Naturally it was a perfect time to introduce ourselves. We had members from all over the country and the world attending. One of the best parts of the GertLUG community is that we're all very different but we all love LEGO! Some of our favourite LEGO sets were the Ghostbusters Firehouse Headquarters (GBHQ) (set number 75827), the LEGO Movie MetalBeard's Sea Cow (set number 70810) and even the LEGO Ideas Tree House (set number 21318) with 1,200 extra flowers added. It was great to hear what different people like to build and collect.
We had a pre-prepared jar challenge in which we had to guess the amount of pieces it contained in total, the amount of different element types, number of different colours and how much the LEGO parts in the jar weighed.
What do you think?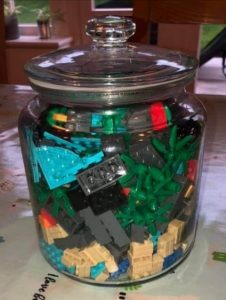 Congratulations to Frankie, Joe and Dan for guessing the correct answers and winning the Ice-Cream Truck (set number 60253), Speed Champions Ferrari F8 Tributo (set number 76895) and Creator 3 in 1 Mighty Dinosaurs (set number 31058).
Next up was the 'Blindfolded 1x1 Inverted Tower Build Challenge' - we know it's catchy right 😉. Starting with a 1 x 1 brick at the bottom, here are some of the blindfolded builds people came up with.
Finally we had a LEGO quiz. Did you know a DUPLO brick is 8 times bigger in volume than a matching LEGO brick? Or that it would take 40 billion bricks stacked together to reach the moon! Congratulations to Jeff and Adrian for getting first and second place.
Well done to all AFOLs involved!