We recently caught up with GertLUGger Simon Scott about his journey to 10,000 supporters...
"I've recently been fortunate enough to have one of my LEGO designs achieve support on LEGO Ideas. For those of you unfamiliar with the site, LEGO Ideas is a platform that encourages LEGO users around the world to submit ideas and gain supporters with a view to potentially having LEGO choose their design to be made into an official set.
"10,000 supporters are required for a design to be considered by The LEGO Company to be made and designs have up to 2 years to achieve the goal. With extra time given when passing 100, 1000 & 5000 votes.
"My design 'The Nightmare Before Christmas - Halloween Town' based on the Tim Burton film achieved 10,000 supporters in 98 days which, so I've been told, is quite quick. It's my first serious submission and since achieving the goal I've been asked by so many 'how did I do it?'
"I work as a Marketing Manager for a print firm - Eight Days a Week Print Solutions, so I do have some professional insight into communicating with people and persuading them to take action (which I used shamelessly!) I'm not saying for sure this is the right way for every LEGO Ideas submission either - it just worked for me and my design.
"The majority of my campaign was conducted via Facebook. I was very fortunate to have a build that appealed to a huge amount of fans across various genres. The film is over 25 years old so has already accrued a legion of fans who love any type of merchandise associated with their favourite film. This also leads into fans of Tim Burton, Disney, Halloween, Christmas & of course LEGO. In total I identified 168 Facebook sites across these interests and managed them via a spreadsheet posting to each one no more than 4/5 times over the 3-month period.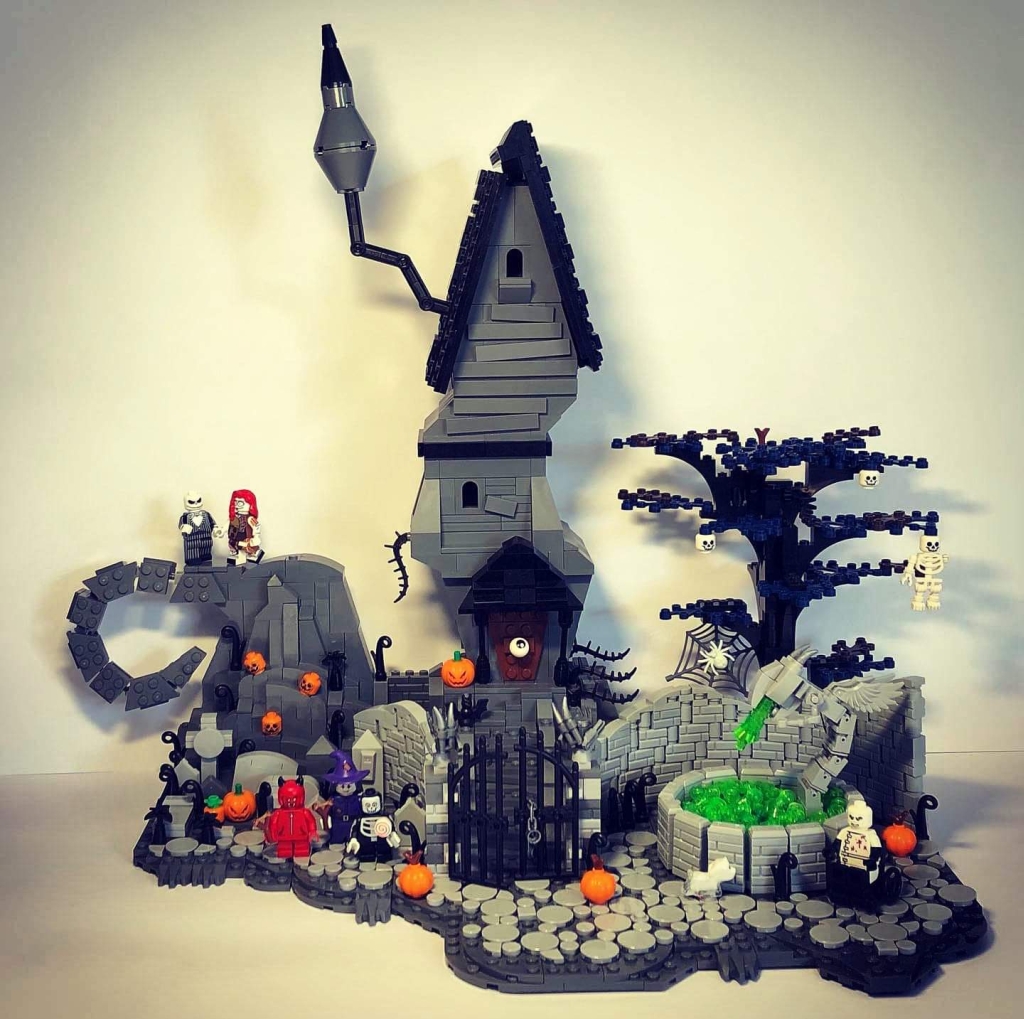 "I made sure each post had different looks with mixtures of pictures, videos and content explaining the process involved and appealing for help. If I could offer one piece of advice is do get in touch with an admin or moderator of the group you plan to post in and ask permission if you've just joined it. It gets the admin on your side and most will help you, but others do frown on posts asking for support and will remove them if permission isn't gained or it goes against group rules. I ensured I replied to every comment on every post made keeping the post visible to group members over consecutive days.
"I was also offered some free credit by Facebook to run some ads on the site. I put it to good use targeting people with similar likes to the groups I was posting in in the UK & US and directed them to the projects Facebook page I'd created. This kickstarted people liking the page and over the 3 months it attracted over 3500 likes and followers with people still joining today. These 3500 new fans voted & shared content I placed on the page which helped immensely.
"There are several mutually supportive LEGO Ideas groups too offering 'I'll vote for yours if you vote for mine' type of engagement which also helps along with loads of advice from other more established builders too.
"I changed all my social media profiles - Facebook, Twitter, Instagram & YouTube to promote my build with links to my ideas page. I also joined a few groups on Reddit but had little success as my target groups had little engagement there – but it does work very well for others. I'd also encourage writing about your idea and submitting to a few channels that write about LEGO or your chosen theme. No one will write anything for you but these channels are always looking for new content and if someone writes it for them - all the better!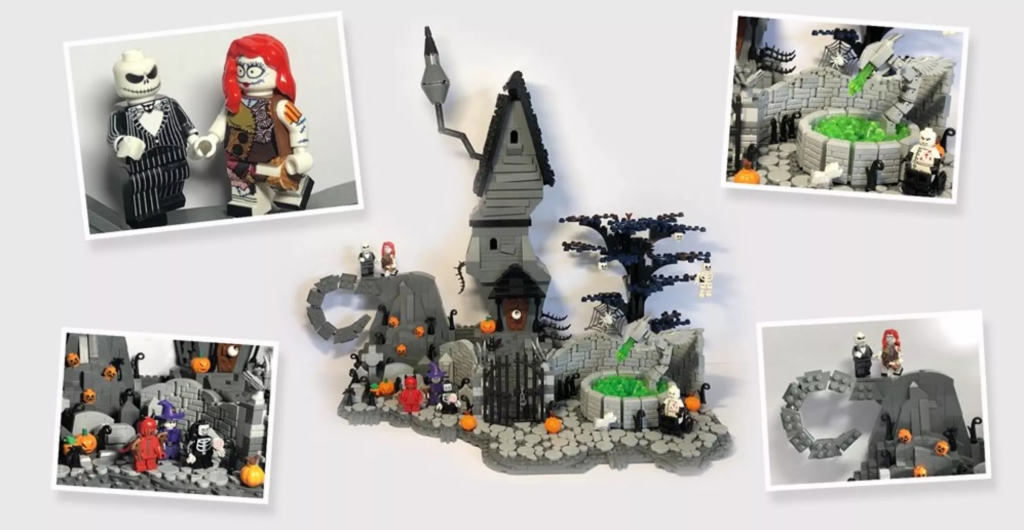 "Obviously promoting an idea called The Nightmare Before Christmas straight after Halloween and all the way running up to Christmas didn't hurt its chances either. I know it's not something that every idea submitted can benefit from but timing can certainly play its part.
"Having the support of a LUG also helps. The GertLUG community here were incredibly helpful and encouraging and helped my posts whenever seen by adding likes, comments and sharing.
"But by far the biggest advantage was the support from my Wife and a lot of friends from the LEGO community along with my non-LEGO friends (no, not that theme!) who wanted to see my idea succeed nearly as much as me.
"A handful of these amazing people went above and beyond to help promote my idea, encouraging me when things got tough and always believing in me and my idea. I'm immensely grateful to each an every one of them - they know who they are.
"LEGO will judge my idea along with the others that have made the current review period from May and will announce a few months later any that they will choose to turn into official sets.
"So that's it folks, it's not a blueprint to success in LEGO Ideas, but it worked for me and my design this time. I'm trying a different approach with my second submission - Raiders of the Lost Ark - 40th Anniversary, but thats another story!
"I hope it's given people planning to submit a build a few ideas on how to help secure some votes and get to that magic 10,000."