Our latest GertLUG online meet was full of chat and updates on what everyone is currently building and how people sort their bricks. We had various themes of builds in progress such as Paul's Pirate Island, Darren and Mark were building dinosaurs and a secret admission to LEGO Ideas and we also got a tour of Tom's town. When the discussion turned to how people sort their bricks there were a lot of ways that people do it and it can always prompt debate. I personally, go for colour and then small parts such as tiles, SNOT bricks, jumper plates etc because who is going to use all the yellow bricks that come in job lots?! Many go by type and colour such as blue bricks, blue plates, red bricks, red plates etc and then some go for the full break down of part and colour which inevitably results in lots of tiny drawers. In essence, it will of course depend on the individual builder and whatever they use their bricks for. People that build MOCs, mosaics, crafts or micro build will have different bricks they prefer to use and need access to.
Discussion then led onto the latest news on the LAN (LEGO Ambassador Network) regarding the customisation of minifigures. It stated that 'customised LEGO minifigures with printed 3rd party logos, names of organisations, and trademarkes are not allowed' followed by 'Therefore, we must request that the community (us) refrain from printing any of the above onto LEGO minifigures and refrain from using, ordering, distributing or selling such customised versions'. Although it has always been the case that a registered company may not print their logo on a minifigure this now includes ALL 3rd party organisations including RLUGs. The statement goes on to say 'according to current corporate policy fans are free to print graphics on LEGO brick elements and custom builds.' While SigFigs are allowed, we couldn't proudly adorn them with the GertLUG logo – sad face!
Aha! I had hatched a plan to share with the group. Perfectly accepted by LEGO and able to wear the GertLUG logo. At this point we sent our members on a quest to hunt down all the pieces they needed. However, at this point they had no idea what for, it was just a random pile of bricks. Step by step we went through how to build a brick build minifigure which was akin to the miniland scale we see at LEGOLAND Resorts around the world. A miniland scale figure can be customised in the same way that a minifigure can if not more. You can change the hair to suit any style and even point the eyes in a specific direction. In fact, one of our members was so inspired they made themselves wearing their favourite Bristol Bears t-shirt. See Tom's SigFig below…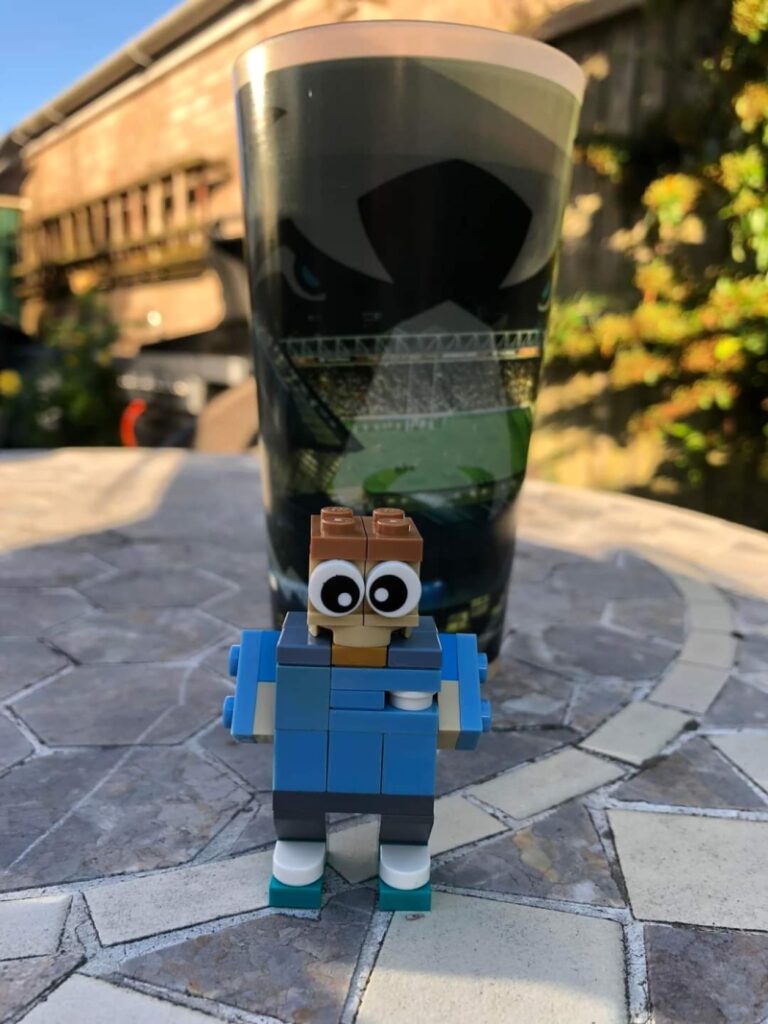 Here are our other members builds....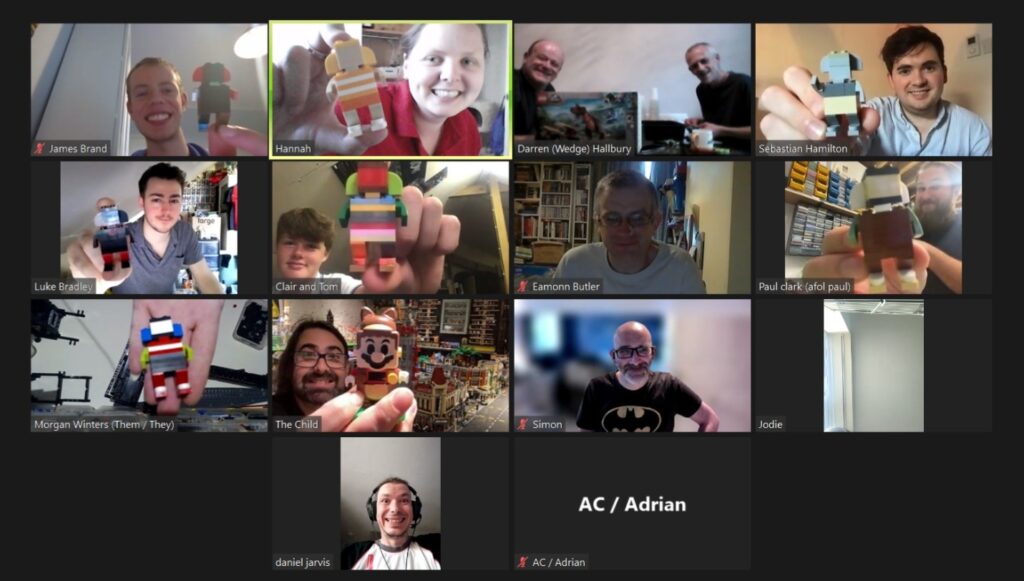 Instructions to build your own, as released in a 2020 LEGO polybag set (40402 Youth Day), are available to download on the official LEGO website by clicking here.