A big congratulations are in order to GertLUG member Ben Smith who won the 'classic! ClAsSiC!! CLASSIC!!!' award at virtual BrickCon 2020 with his Galaxy Explorer MOC. Ben shared a photo of the trophy that had been awarded to him and gave us a few words about his winning model, the LL 928-B Galaxy Explorer.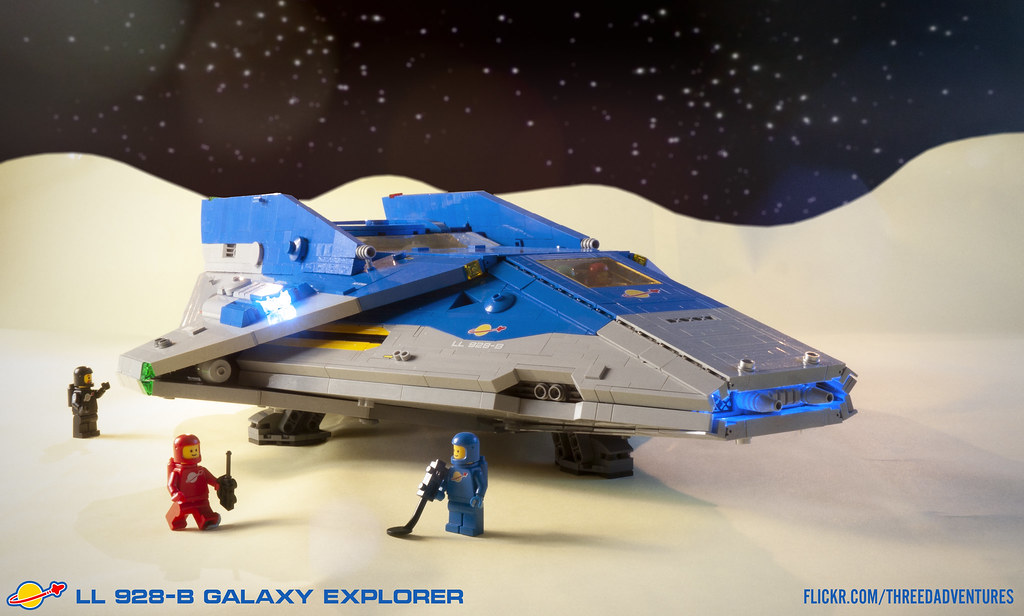 "BrickCon is the biggest LEGO convention in the world and happens every October in Seattle, Washington – until the Coronavirus meant everything in the whole world got cancelled and hence Brickcon 2020 went virtual.
"I'd always wanted to attend in person, so when it went online I leapt at the chance to contribute. I uploaded some of my pictures to their virtual galleries and I did a video presentation where I showed off some models in person. But I didn't find out until some weeks later that I'd actually won an award – the classic! ClAsSiC!! CLASSIC!!! Award for the best Classic Space MOC for my Galaxy Explorer LL 928-B model!
"928 Galaxy Explorer was my favourite set as a kid, so when Pete Reid nagged me into building something Classic Space there was only one thing I was going to do. I wanted to capture the overall layout of the old set, but give it a really striking, modern look. The eureka moment was when I realised that instead of having the grey wing with a blue superstructure on top, I could merge them into a single shape only differentiated in colour.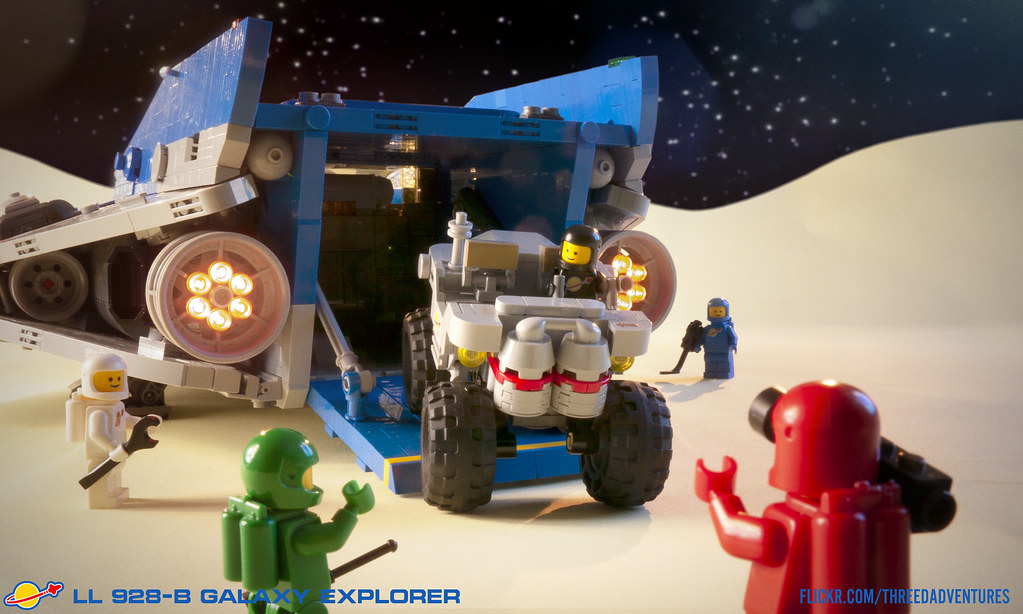 "The model has a ramp that opens to reveal a buggy and uses custom LED lighting for the interior and engines etc. You can't see it in the photos but there's also blinking running lights and a cool pulsing effect on the engines. The windows are all trans-clear dyed yellow with turmeric. Maybe one day it will swoosh into the real BrickCon, but for the moment I am very happy with my suitably spacey trophy!"
Thanks to Ben for allowing us to use some of his photos here. You can see more photos and construction detail of the LL 928-B Galaxy Explorer on Ben's Flickr page by clicking here.