A group of GertLUG members ventured over to Denmark for the renowned Skaerbaek Fan Weekend - a LEGO-filled event like no other! While the exhibition itself took place on the Saturday and Sunday, there are a plethora of other activities for AFOLs to take part in throughout the week. On Thursday the 26th September there was a special day at LEGO House for AFOLs only. This coincided with the House's 2nd Birthday, the revelation of the next wave of LEGO Ideas sets and an opportunity for AFOLs to take part in a factory tour. Luckily our GertLUG members were part of the lucky few who were chosen to attend. In addition to this rare and top experience, there were talks from Thomas Kirk Kristiansen, the fourth-generation owner of LEGO and Jesper Vilstrup, the General Manager of LEGO House and even some LEGO Designers walking around talking to AFOLs, such as Justin Ramsden, designer of Apocalypseburg and the Stranger Things Upside Down House. The design team and fan designer for the Central Perk set were even around to sign newly purchased sets! It was non stop AFOL madness and it was only day one!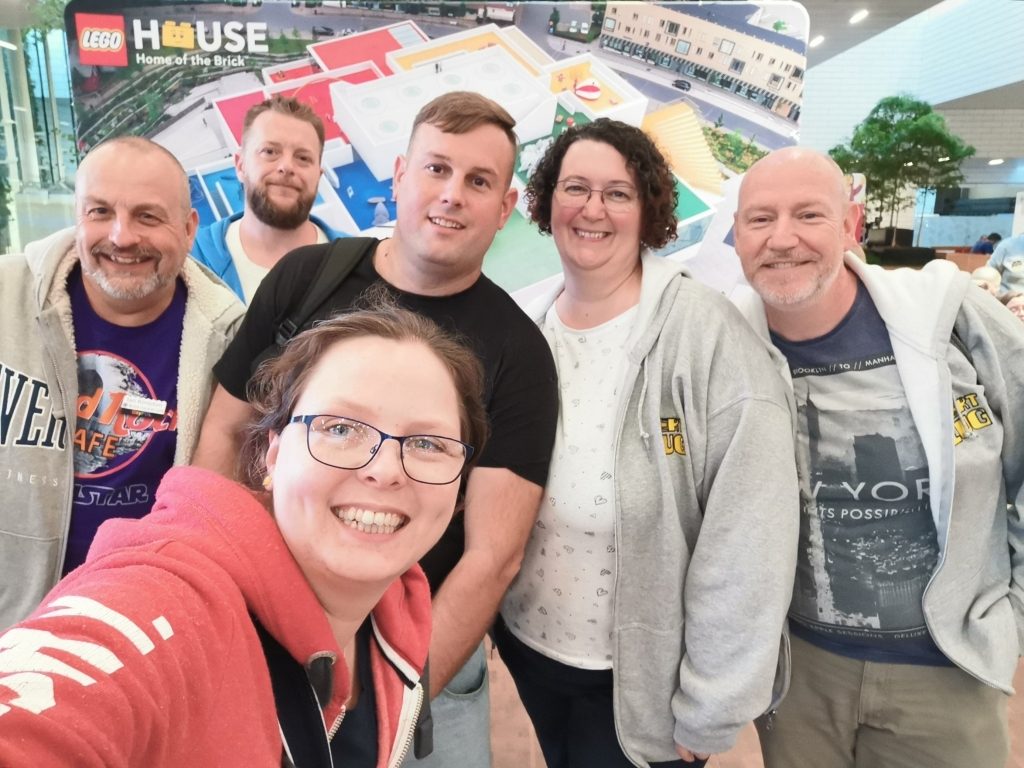 After a brief drive down to Skaerbaek from Billund, it was time to set up our MOCs, register for the event and collect our special Skaerbaek Fan Weekend goodies! While it was quite relaxed, the swapping and schmoozing had already begun! But then it happened! The destruction of the gigantic, 1,000,000 brick, 3 tonne, DFDS Jubilee Seaways boat! Warren Elsmore and his team were dismantling the 40 foot ship after years of displaying. They were selling the bricks for €5 per kilo to raise money for charity. It – was – carnage! The AFOL's circled the piles of bricks being hurled from the lorry; throwing them into any bag, box or pocket they could find! After a false start we were able to collect some bricks to start our own Play Box for events and meetings. Once they make it home, they will be washed and boxed up ready for our members to use. Many AFOLs brought sigfigs or LEGO business cards to trade with one another and the trading was in full force by the evening while we were catching up with friends, far and wide, in the on site cabins.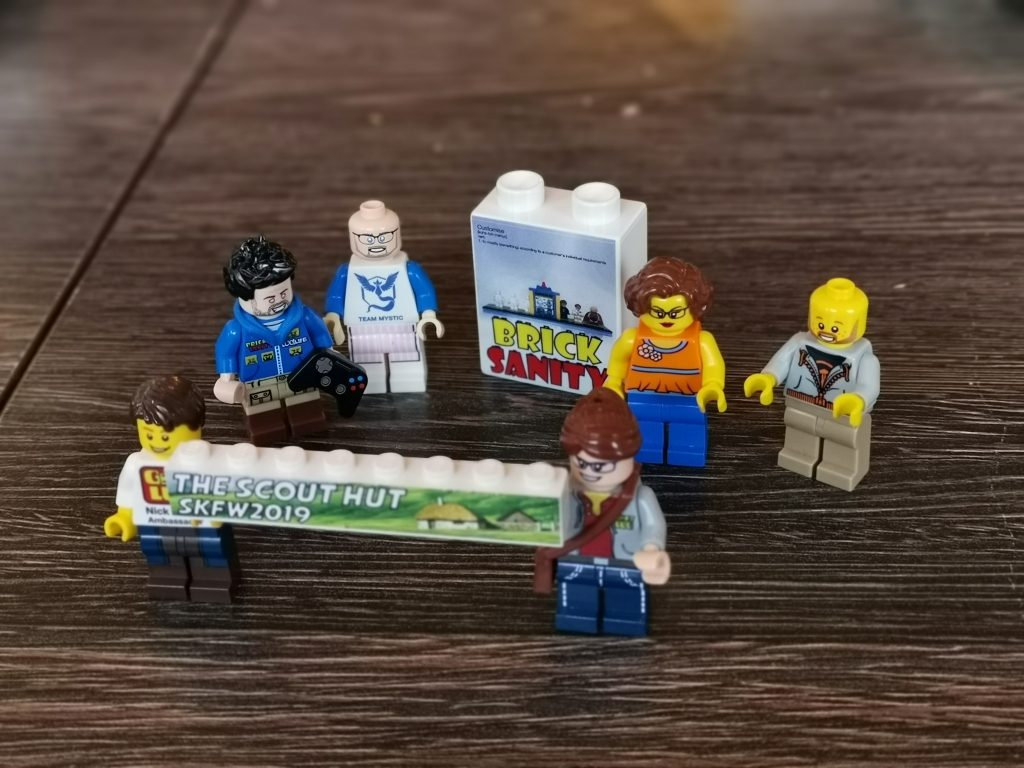 On Saturday morning there was a mad rush to get the Skaerbaek Centre. Why? Play Brick Boxes! A huge box full of shiny new LEGO! It may contain a complete set or parts of several; maybe technic, bricks or minifigures; or a mixture of the lot! Once it had settled down we were able to attend workshops put on by the experts whilst the public perused the spectacular selection of MOCs. There were several options including workshops by New Elementary, The Women's Brick Initiative and several Lead User Labs. Before we knew it, the evening entertainment was upon us. Almost 600 AFOLs gathered in a marquee for a large-scale, Danish-style BBQ. The trading continued whilst a silent and not so silent auction took place. There were rare items on offer including retired sets and employee exclusives. The partying continued long into a LEGO filled night of laughter in various cabins with AFOLs from around the world.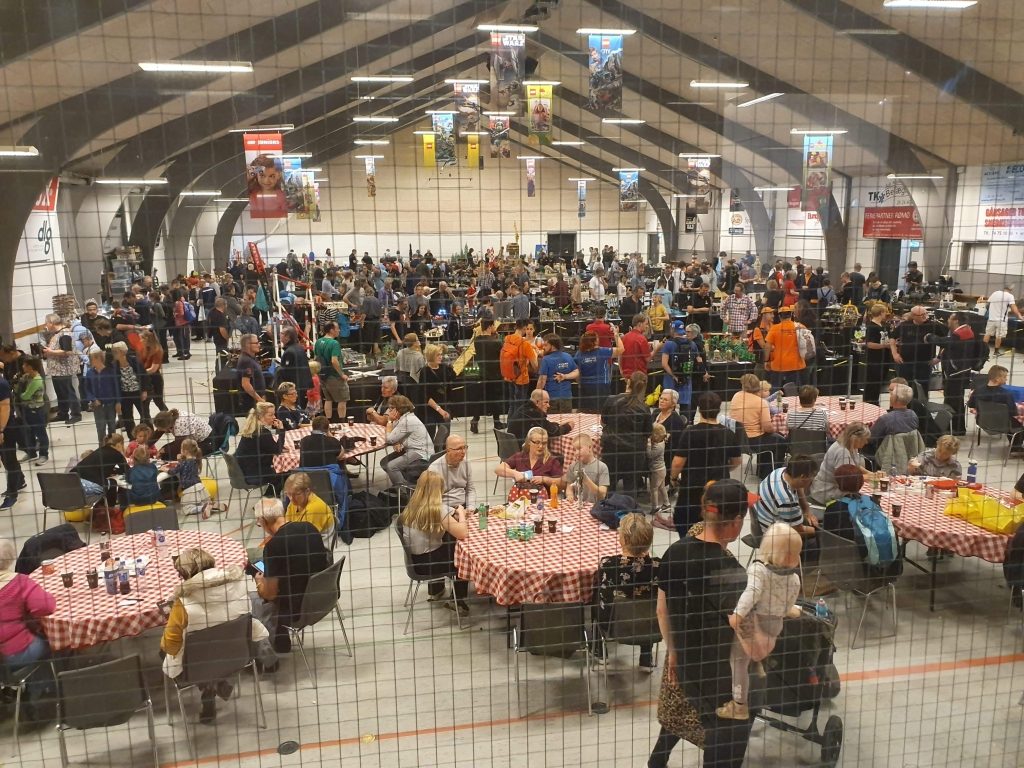 Sunday was a new round of workshops, Danish visitors, making new friends and catching up with old ones. The LUG Lounge held a trade hour which was full of interesting rarities not seen before. It was the last day to pick up sigfigs and trade business cards before we headed back to Billund. The final Skaerbaek experience was an invite to the infamous P-Shop. If you don't know about the 7km P-Shop, you'll have to come to Skaerbaek to find out. After a 3 hour queue and relinquishment of kroner, it was time to revisit one of the many pizza and steak restaurants to refill our energy before a quick trip to LEGOLAND Billund and the flight home.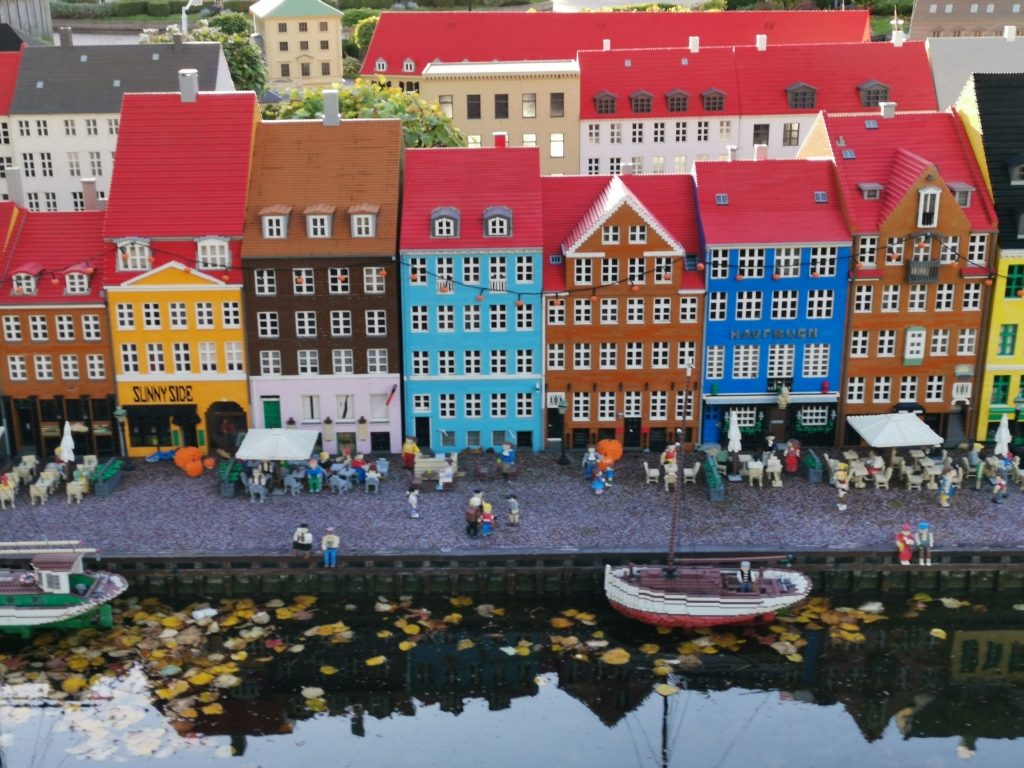 Skaerbaek Fan Weekend is surely one for the bucket list and a pilgrimage for AFOL's around the world.