The latest issue of Blocks Magazine (issue 71) available in stores Thursday 3rd September, has started arriving with subscribers today and featured on pages 22 and 23 is an article about GertLUG.
Each issue of Blocks Magazine usually highlights a different LUG each month with a two page interview with that LUG's Ambassador. This month, GertLUG has had the honour of appearing in the pages of this great magazine for LEGO fans. Thanks go to Social Secretary Hannah and Ambassador Nick for providing the responses to the interview questions and thanks to all our members who provided photos to go with the article.
Although none of my photos were chosen (there were a lot of great ones from a number of members submitted for the Blocks team to choose from), it's still nice to see the group photos in which I appear in one. How many of our members you can recognise in the photos? The picture below shows the article so you know what to look out for, but you'll have to buy the magazine to read it all.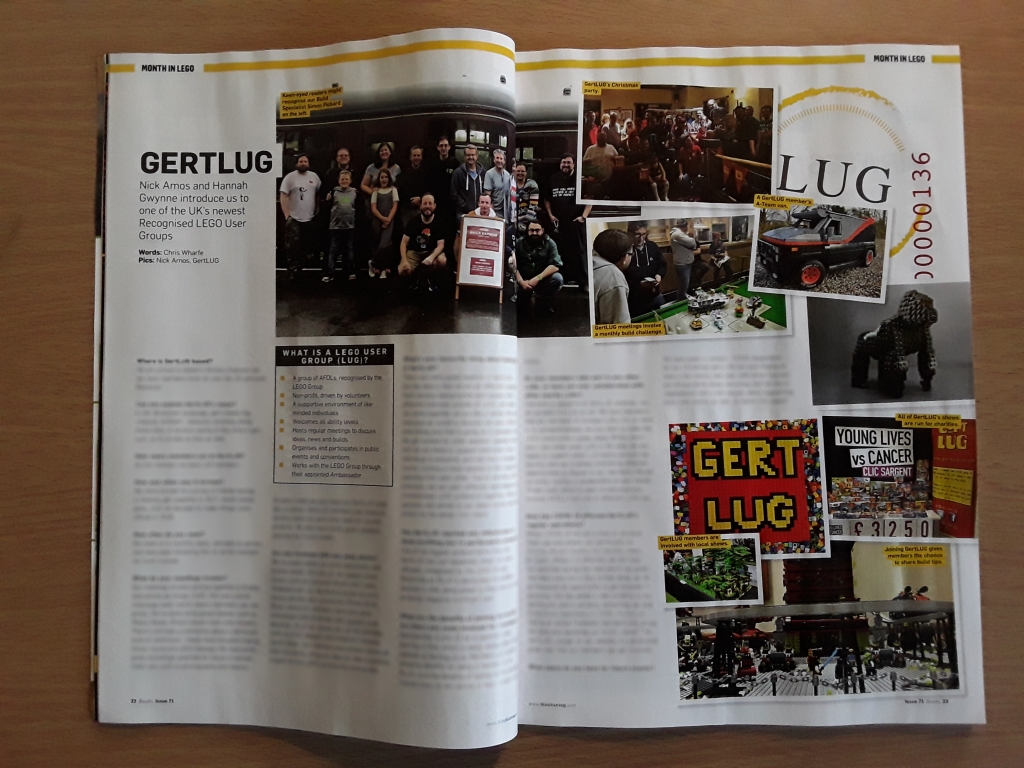 Check the photo of the cover of my copy that arrived this morning to ensure you know which issue you need to look out for if you'd like to read the full article.