On Saturday, 30th April, GertLUG was able to support members Paul Clark and Ian Kimpton putting on the Black Country Brick Show. It was a fantasitc day of LEGO fun with many GertLUG members making the trip up north to join in the fun on the day. They joined many other AFOLs (Adult Fans of LEGO) from multiple other LUGs to raise money for the Birmingham Children's Hospital Charity.
The buzz in the school halls as many members of the public bustled around, trying to get a closer look at all the amazing models that were on display, was electrifying. If you were lucky you might have caught sight of the life size Captain America shield, gigantic dinosaur skeletons, huge Simpsons city, Minecraft Death Star, the Titanic or even some Pokemon (including Pikachu).
The GBC (Great Ball Contraption) was a main feature and the biggest to be shown to date this year, with the most collaborators taking part too. It was watched by many small children and adults alike, all mesmorised by the movement the models brought and watching the small balls move around the circuit.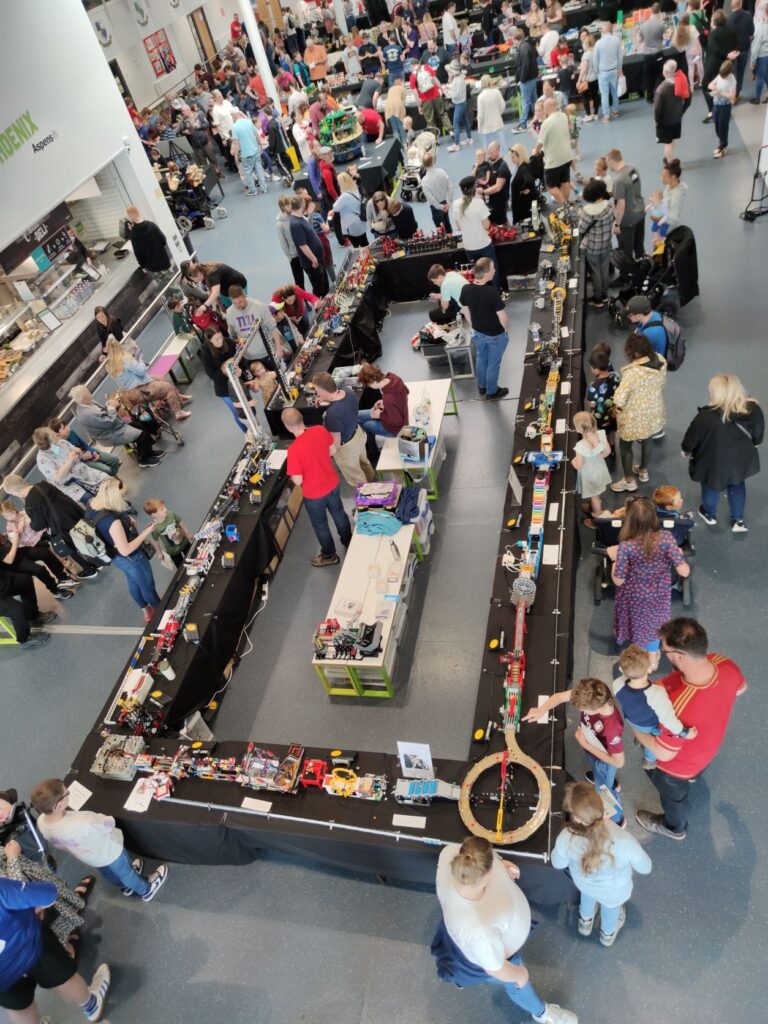 There were plenty of traders to choose from to pick up some fabulous LEGO bargains, including some rarer sets. During the day you could be sure to find someone at the loose bricks stall, digging their way through the many different colours and trying to find the exact right pieces needed for finishing a MOC.
With all the highs from an incredible day, the total money raised was £4,033.75 for the Birmingham Childrens Hospital Charity. This was a fantastic amount to be raised from a one day show. A big congratulations to Paul and Ian.