GertLUGgers Emily and Hannah embarked upon a 300 mile round trip to exhibit and visit the Milton Keynes Brick Festival 2 on Saturday 9th November. Despite various diversions and delays, we arrived on time for the public opening at 10am. With popular presale tickets costing £10 for early entry, a queue had amassed; eager to see some fantastic LEGO displays.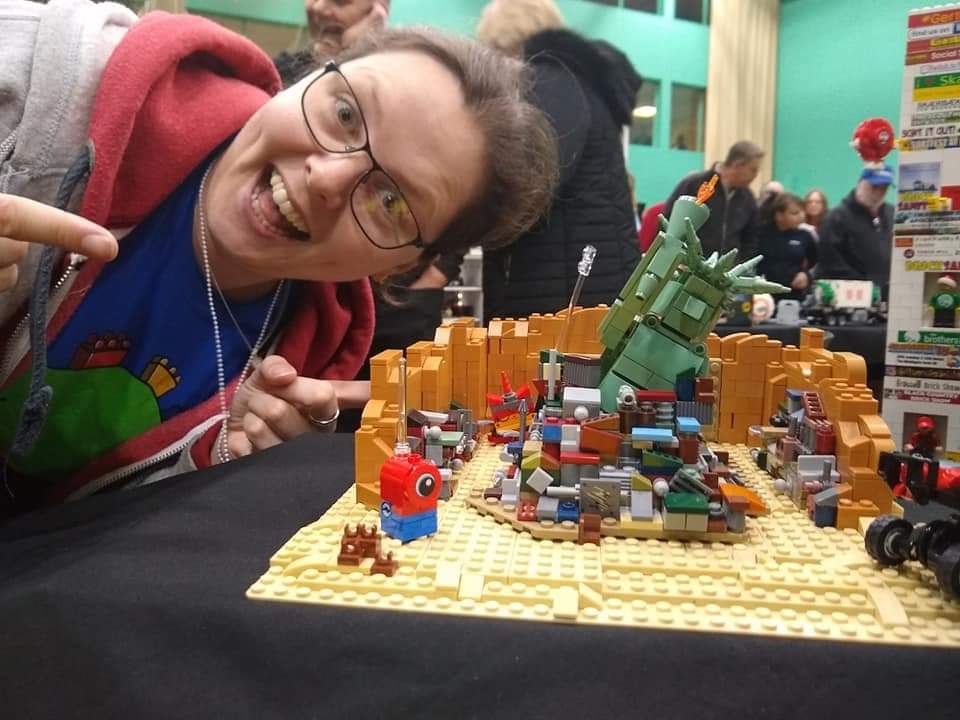 After the £4 general ticket sales started to enter from 11am, there was a steady stream of excited attendees. Of the models on display, the ones that caught our eye were the Ghostbusters Slimer attack scene by Jason Joiner, a large scale Star Wars diorama by Callum Bridges and a sneak peak at the Amazing Tower Collaborative Build by Dan Jarvis - that was on display, in full, at The Bristol Brick Show. We are always astounded by the GBC's (Great Ball Contraption) rhythm and hypnotic creativity. There were countless modules from many AFOLs working in harmony together.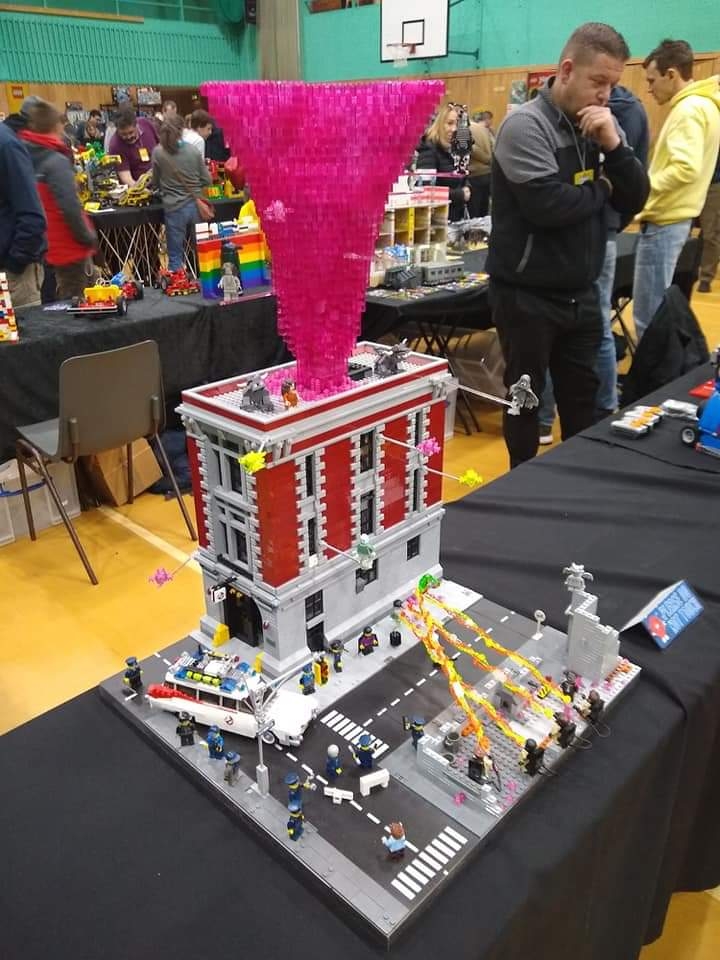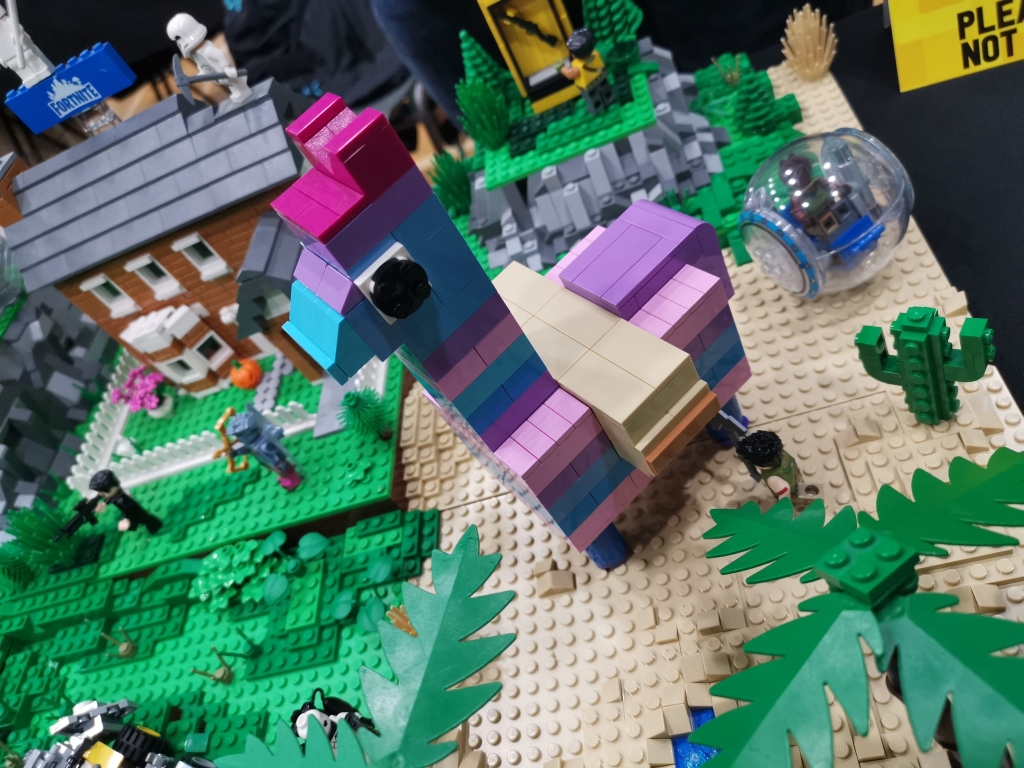 With the LEGO shop less than 2 miles down the road it would have been rude not to visit. There just so happened to be a Wagamamas too (a firm favourite of ours!) 
Upon our return, after our obligatory PAB cups, we discovered an additional area, up stairs, full of play bricks and 2 separate displays. This area had a great view of the main hall and it's many traders. They adorned every wall, selling loose LEGO and boxed sets. With no expense spared, each displayer had a professional sign for their display, a name badge, event brick and lovely gift.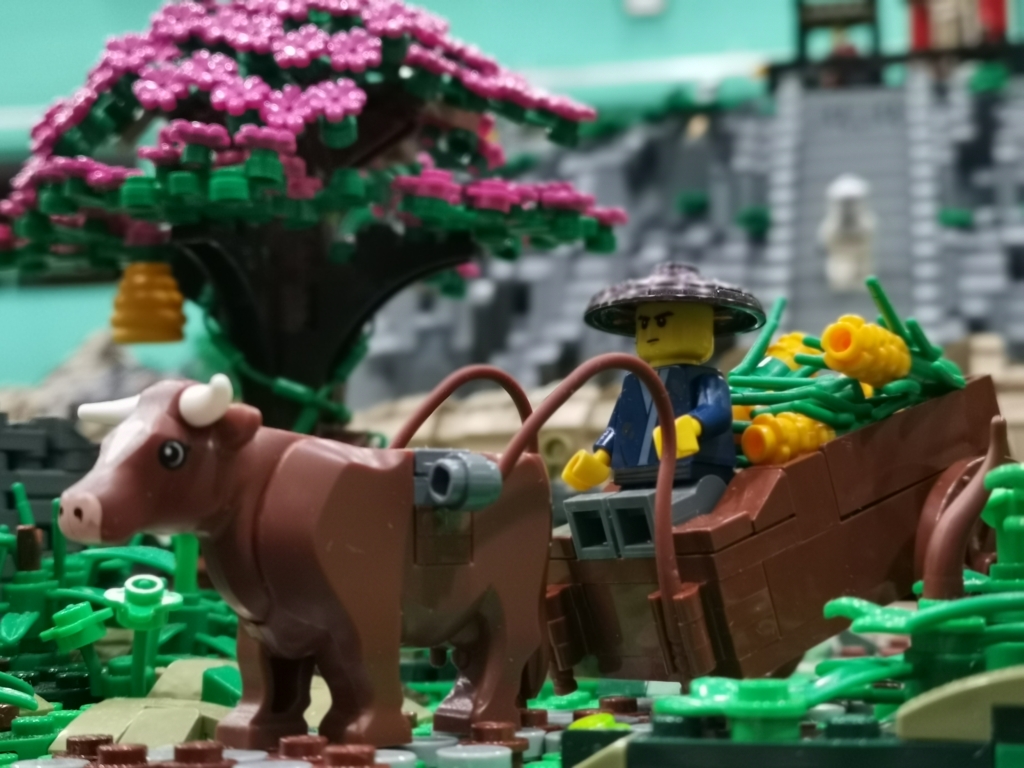 One of the highlights was catching up with fellow AFOL's from far and wide. Chatting to old friends and making some new ones. LEGO was high on the topic but it did sway a little toward the odd Pokemon raid or two. LEGO deals were made and everyone went away happy. 
It was a long, tiring day but we would do it again and should definitely be one to put on your bucket list of shows to visit.