Not only do Birmingham have a LEGO Discovery Centre but they now have an official LEGO Store too. It has recently opened and is full of bricks of joy so we went to check it out.
Using a VIP invite to gain early access we were able to join fellow AFOLs in the queue outside before opening. There were a lot of excited locals looking forward to having a store reintroduced to the city and just in time for Christmas too. When you first walk in you notice the classic underside of a LEGO brick adorning the ceiling like many of the other stores and a ribbon of LED screens around the top of the walls display various images of figures and sets. Upon entering we were kindly greeted by some new staff and staff from other stores around the country who were stepping in to help. There was a mini build available which, of course, was a bull as we were in the Bullring Shopping Centre – nicely done! The mini build was far superior to many we've seen before with many parts and posable legs and tail. The build was great but in the distance we could see……the PAB wall! Wall to wall brick goodness – stocked with some great elements to fill our boots with. With over 100 elements to choose from, people walking away with lots of cups of new useful elements. One AFOL even went away with 64 cups! Single trans-blue studs were really popular but there were also 8x8 tan plates, various tiles, the coveted masonry brick and plenty of plant elements to choose from.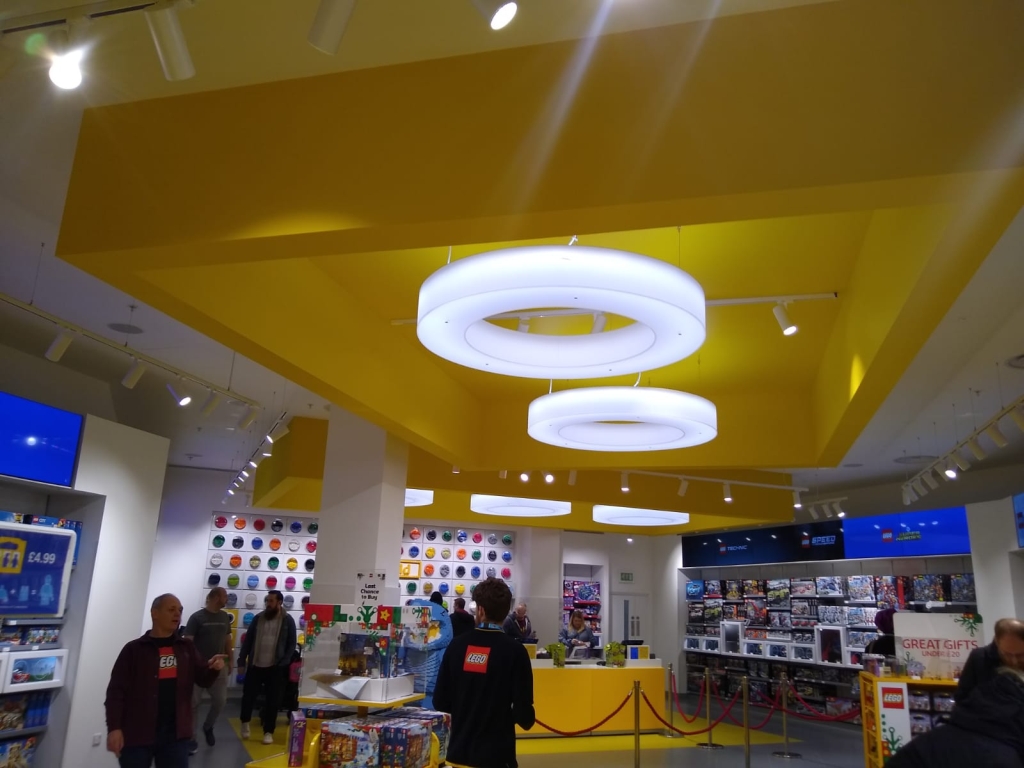 Of course, we couldn't walk away without the FREE gift! During the VIP weekend there was the LEGO Christmas Tree set (40338) FREE with £125 spend and a Buildable 2x4 Red Brick (set 5006085) with a spend of £200. Unfortunately, none of the unique 'I LOVE LEGO Store Birmingham' tiles were available but we were told they would be given to the first 500 customers during the 'Grand Opening' from the 12th to the 15th of December . At over 25cms tall the 392 piece tree is a really nice festive build with a microscale toy train around the bottom and some motorising potential. Well worth the £125 spend if that's what you're into. While others were underwhelmed by the buildable brick, I was really pleased with it. It's similar to the white 2x4 brick that is given to LEGO House displayers which I thought was a nice touch.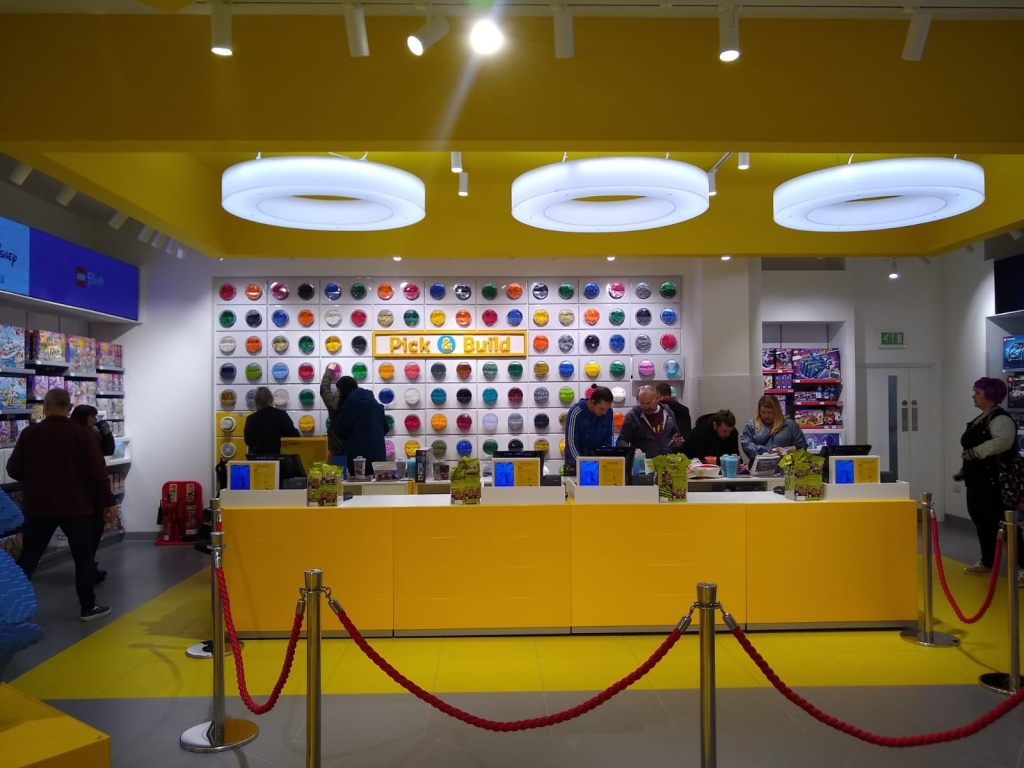 After all of the new store shenanigans, 10 of us AFOLs, gathered from around the country, headed to our classic eatery – Wagamama's for some lunch and light hearted LEGO chat.