The Harley Gallery in Worksop had an amazing Brick by Brick exhibition with pieces of work from 18 international artists and some of our GertLUGgers went to check in out. They have used the lovable LEGO brick as a medium to create stunning, thought provoking and often humorous artwork. Featured artists included David Turner from Northern Ireland who has a created a range of replica firearms out of LEGO in reference to his childhood called 'The Troubles'; Little Big Art (Andy Morris) who is a Cardiff based but internationally renowned artist and Ekow Nimako from Toronto, Canada who has a series of works called 'Building Black: Mythos'. Ekow's art is so vastly detailed it's hard to see his pieces as LEGO; they truly are incredible sculptures. See the full list of artist below alongside some images of the exhibition.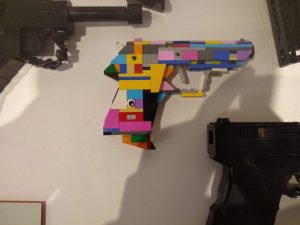 Valentino Fialdini – a Brazilian photographer who uses photographic trickery to lure the viewer into thinking his miniature LEGO rooms are life-size!
Andy Morris – Little Big Art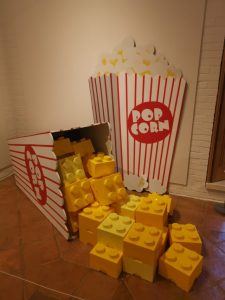 The Little Artists – Darren Neave and John Cake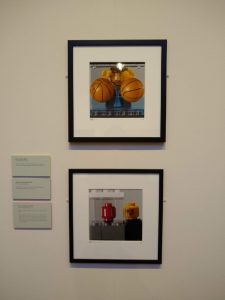 David Hughes – 'I like to think my art engages with people because it appeals to all of us who played with LEGO® bricks as children, whilst at the same time, explores grown-up ideas of contemporary art and design'
Janet Curley Cannon – an unusual piece that at first doesn't look like LEGO. But the foundation is actually a 1960s set that belonged to her husband. If you look closely you can see the LEGO windows and some studs on the bottom.
Eat my Bricks – the German duo use LEGO minifigures to create fun photo's with a bit of a twist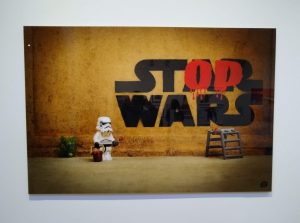 Samsofy – French outdoor photographer who creates LEGO minifigure scences which often incorporate very clever humour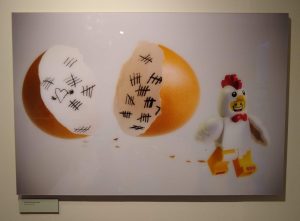 AME72 – encompassing both street art and LEGO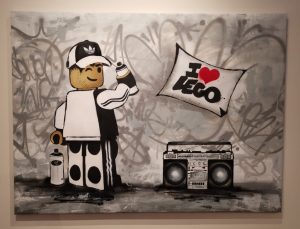 Zino – Italian Artist who uses LEGO bricks to pixelate parts of images to make them pop out of the paper in 3D
Hannah Gibson – featuring a series of 100% recycled glass minifigure casts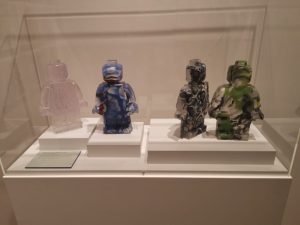 Michael Brennand-Wood – beautifully intricate abstract pieces that could hang on any wall
Agabag – Artist Agnieszka Biernacka designs and makes a variety of bags and jewellery from the humble LEGO brick
James Paterson – Minifigure paintings
Jason Freeny – I'm sure there's no description necessary but he is New York based sculptor known for his anatomical dissections of minifigures
Jonathan Rolph – British stop-motion animator famous for his LEGO Minecraft and LEGO Ideas Pop Up book animations. Check out his YouTube channel here: https://www.youtube.com/user/CheeseyBricks
Cole Blaq (Aran Jitsukawa-Hudson) – German based artist that designed various fun interpretations of the infamous 2 x 4 brick.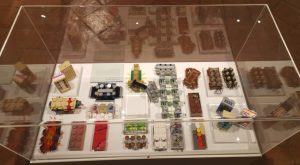 Thaneeya McArdle – designer of the sugar skill piece called 'Inflorescent' that was turned into a 16,000 stud mosaic by Bright Bricks.